Super 6L80 Transmission build
SKU: 6L80 Transmissions & Parts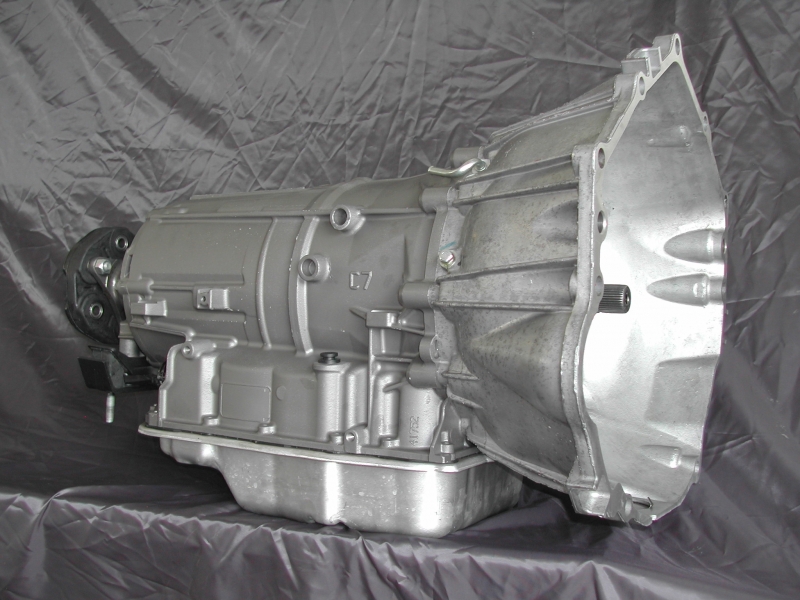 Send us your 6L80 transmission and we'll transform it to the most reliable unit there is anywhere!
Complete rebuild with all new gaskets, seals, rings & filter. New pistons & retainers where needed.
Alto 6L80 PowerPacks® in the 4/5/6 , 3/5/Rev & 2-6 clutch packs, this transmission's weakest links. Alto's state of the art Red Eagle® friction material incorporated with additional plates added to the clutch packs for a major increase in capacity!
Raybestos or B&W h/d frictions in the low/rev clutch pack & 1/2/3/4 pack.
300m Billet Intermediate Shaft (output carrier shaft-4/5/6 hub) with improved thrust bearing. Now that we've got the clutch packs holding better, the OEM powedered-metal shaft is twisting & breaking with increased H.P., the next weak link.
4-5-6 "Powerglide Powerpack" hub & clutch kit. Our latest improvment. This kit allows us to use the Red Eagle Powerglide frictions that are twice as wide as the conventional 4-5-6 friction for double the surface area and twice the holding power! This kit incorporates custom made pressure plates for the P.G. clutch that also resist coneing & warping. This also allows us to run much higher 3-4 shift pressures in the TCM tune than we could with the conventional PowerPack for even more wot shift consistancy & reliability.
Century reinforced clutch hubs for increased reliability.
Wide inlet filter
Century's proprietary valve body ugrades.
Performance Transmission Tune Included! A proper performance TCM tune is very important for warranty, optimum transmission performance & longevity! We tune with HP Tuners software.
1 year warranty.
'08 and older units may require some internal factory updates at additional cost. We will advise you of updates, if needed after tear-down & inspection of your transmission.
Contact us for shipping arrangements & freight costs.